The Islamorada Fishing Club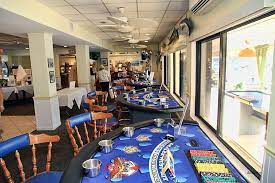 Nestled in the fishing capital of the world, the IFC offers novice and expert fishermen alike a place to experience camaraderie like no other.
If you like fishing and care about the future of our fisheries and environment, you are bound to meet like-minded people from all walks of life brought together by their passion for fishing and conservation at the Islamorada Fishing Club.
IFC Captains Cup Sailfish Tournament
$25000.00 ~ WINNER TAKE ALL

Attention Captains, Anglers & Mates! Don't miss your chance to win up to $25,000.00 in prize money!

The Islamorada Fishing Clubs Captains Cup Sailfish Tournament kicks off on January 26th with fishing on January 27th. This is the final leg of the Gold Cup series and space is filling rapidly, so grab your fishing buddy and sign up today!

This one day all release sailfish tournament is limited to 30 boats. With a full field the prize money may be increased to $30,000.00. The tournament entry fee is $2,500.00 and $300.00 for a 3rd angler and includes 3 social tickets for each night.

Don't miss out! Call the Club to enter today 305-664-4735.
Happy New Year!
Dear Members,
I hope everyone had a wonderful holiday season!!!

Now that season is here and with the Holidays behind us, we can all look forward to a Healthy, Happy and Prosperous New Year.

I would like to encourage all members to make your Dinner reservations at least 24 to 48 hours in advance. We will gratefully accept last minute reservations with time and space availability being considered.

The Staff and I would like to take this opportunity to thank the many members for their generous contributions Towards our Christmas Bonus Pool. Your generosity is always much appreciated. It has been our pleasure to have served you this
past year.

Sincerely,

Vinnie Feola
General Manager
Islamorada Fishing Club