News & Events
Message from the President (December 2022)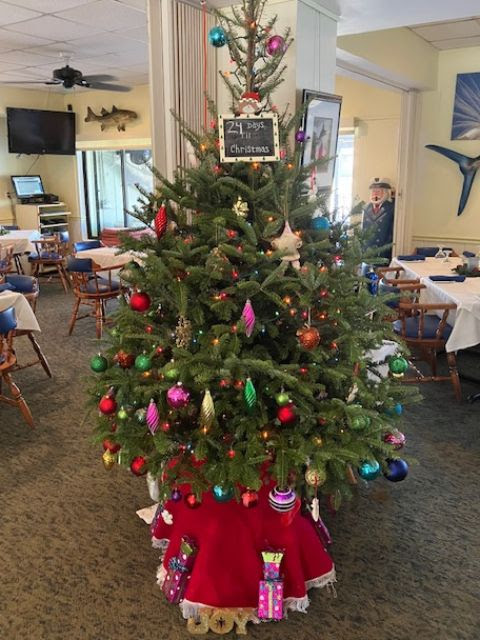 Dear Fellow Members and Friends,

The Holiday Season is upon us and this time of year, especially, is a time to reflect on the passing of another year, appreciate our blessings, and what we may do for others. Part of the tradition of our great Club is to show our trusted employees our appreciation by contributing toward the Holiday bonus pool.

We are so fortunate that we have a fantastic team of hospitality professionals at the Islamorada Fishing Club who have stayed the course through the ups and downs of this year as we all worked through still unusual times.

Now more than before, it is important that we, as members recognize the team that provides us with so many memorable evenings of great food, great drinks, and great friends.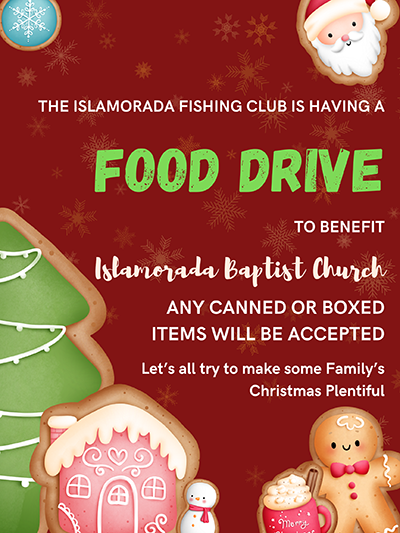 I hope you will join the Board and me in contributing to the Holiday Bonus Pool. In this edition of Shortcast, you will find a blue button below that you can click to show your appreciation to our 13 hard-working employees. Slips will be available at the Club as well, or you could contact Vinnie by phone, and he will debit your account. Our combined generosity will likely make a positive impact on our team members and their families during the Holidays.

May you have a Happy and Joyous Season with continued good health for the New Year and beyond!

Sincerely,

Joe Roth III
President
Islamorada Fishing Club
Conetagious wins 2022 IFC Captains Cup Dolphin Tournament!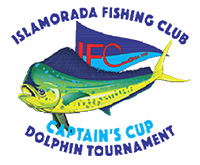 Anglers were greeted with beautiful weather on Thursday, June 30th for the 22nd Annual Islamorada Fishing Clubs Captain's Cup Dolphin Tournament.

49 anglers headed out to capture three big dolphin. It would be the largest combined weight of three fish that would be needed to win the tournaments $15,000.00 in prize money. When the scales closed at 5PM all the stories were the same. There were lots of fish out there but no big ones.

It would be IFC Member Captain Brian Cone aboard the "Conetagious" that would find the three biggest dolphin. Caribee Boat Sales and Yamaha outboards sponsored first place trophies would go to Anglers IFC Member Travis Bennet, Don DeLeon And Tim Rahn The team would weigh 94.3 pounds combined to win the $15,000.00 grand prize.

And also landed the biggest fish of the tournament with a 34.1 pound Dolphin
Capt. Chris Ware of "Executive Decision" would be closest in second with 83 pounds
From Anglers John & Jill Paglia, Brandon Simmons & Mike Kasten and take the TD Bank sponsored second place trophies.

Captain Skye Stanley fishing the "J Watty-Hoo" with Anglers John Watson, Reese & Jason Guenther & Aaron Watson would take home trophies for third place with a total of 60 pounds, Sponsored by Regan/Roth Insurance.

"The Islamorada Fishing Club put on an amazing show," stated tournament director
Dianne Harbaugh. Angler gifts and ditty bags loaded with SWAG were handed out on
the kick off night. Fantastic appetizers followed by a dinner buffet awaited all the anglers and guests. The awards ceremony on Thursday evening was filled with amazing appetizers followed by an Asian Themed dinner and All the anglers and Captains are excited and ready to be a part of next year's event which will be the last Thursday in June 2023.

For more information on the tournament and the Islamorada Fishing Club call the club or visit www.theislamoradafishingclub.com.