The Islamorada Fishing Club:
A Historic Club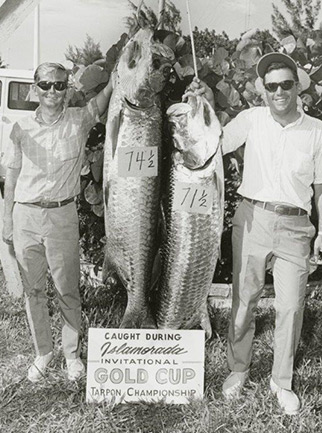 The Islamorada Fishing Club was founded in 1950 by a group of avid fishermen, fishing guides, charter boat captains and their peers. With a distinguished and rich history of promoting conservation and responsible fishing traditions, as well as practices for future generations, the IFC became instrumental in the formation of the rules and regulations for the Everglades National Park, a true national treasure.
60 Years of Commitment
Now, more than ever, while celebrating our 60th Anniversary, we are still acutely aware that environmental concerns are equally as important today as they were at our genesis.
Our over 450 members, many of whom are multigenerational family members, are determined to continue on with the preservation and conservation of our natural resources so important to our local community, and are committed to preserving the island lifestyle we enjoy here in the Florida Keys.
In a clubhouse boasting of an understated past steeped in the rich history of sport fishing, the IFC offers a way of life forgotten by so much of today's fast-paced society. In the true spirit of a private club, the Club hosts a variety of events for our members and community:
youth fishing tournaments
social events
family fishing tournaments
member-guest invitational tournaments
The Islamorada Fishing Club enhances a feeling of belonging amongst our diverse membership that hails from around the world.
Nestled in the fishing capital of the world, the IFC offers novice and expert fishermen alike a place to experience camaraderie like no other. Whether you are enjoying a drink at the bar with one of the pioneers of fly fishing, or relaxing on the patio overlooking the water with the newest world record holder, or simply attending one of our fishing seminars led by the experts in their field, you are bound to meet like-minded people from all walks of life brought together by their passion for fishing and conservation. If you enjoy fishing and care about the future of our fisheries and environment, contact us to join the IFC today!